The Belitung shipwreck Exhibition
The Belitung shipwreck (also called Batu Hitam shipwreck) is one of the greatest maritime finds. It throws light on the nature of maritime trade during the 9th century between the middle East and China. The excavation revealed the mix of Chinese ceramics that were produced and exported and first physical proof that the Arabian dhow was the medium of transport.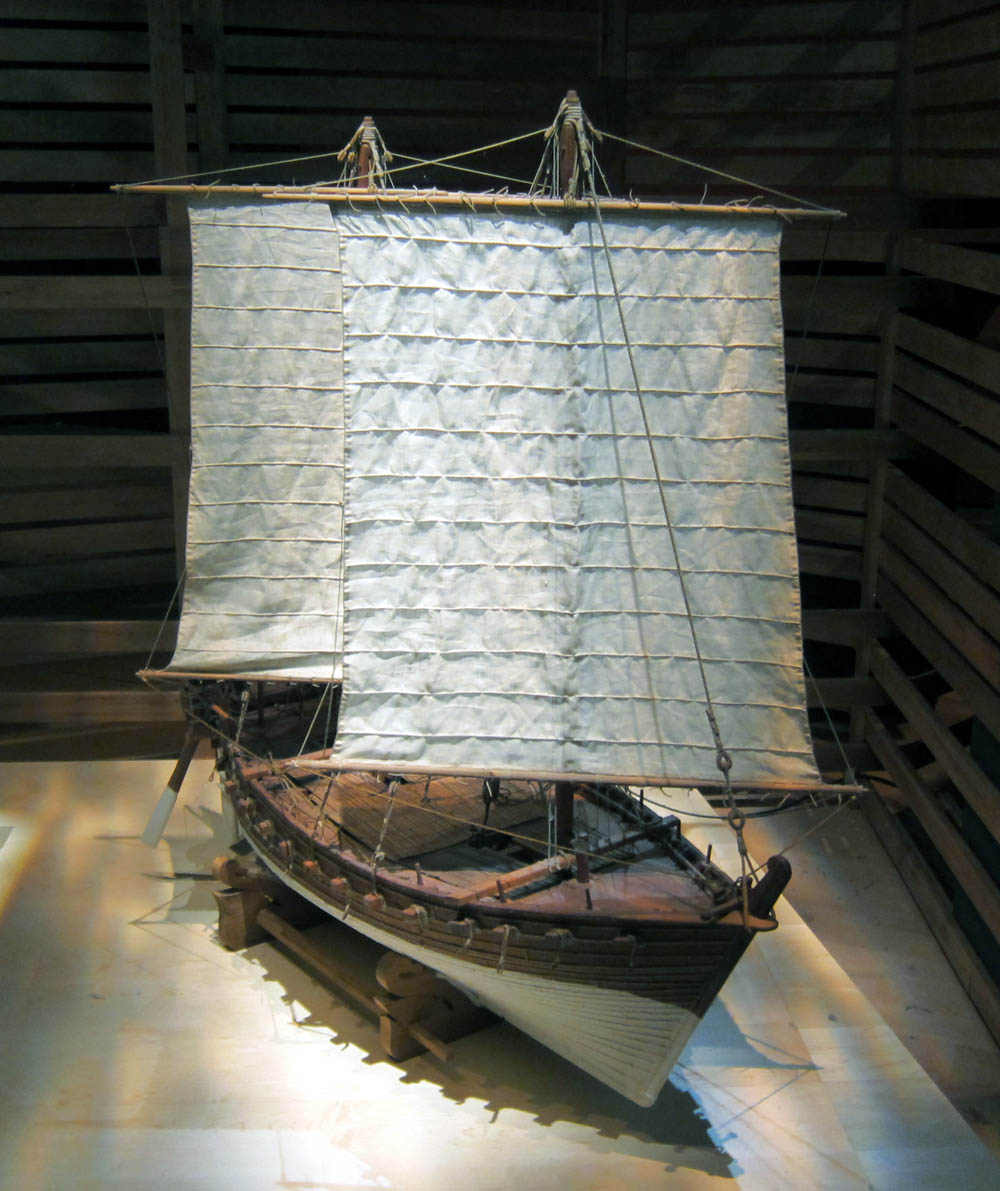 Model of the Arabian dhow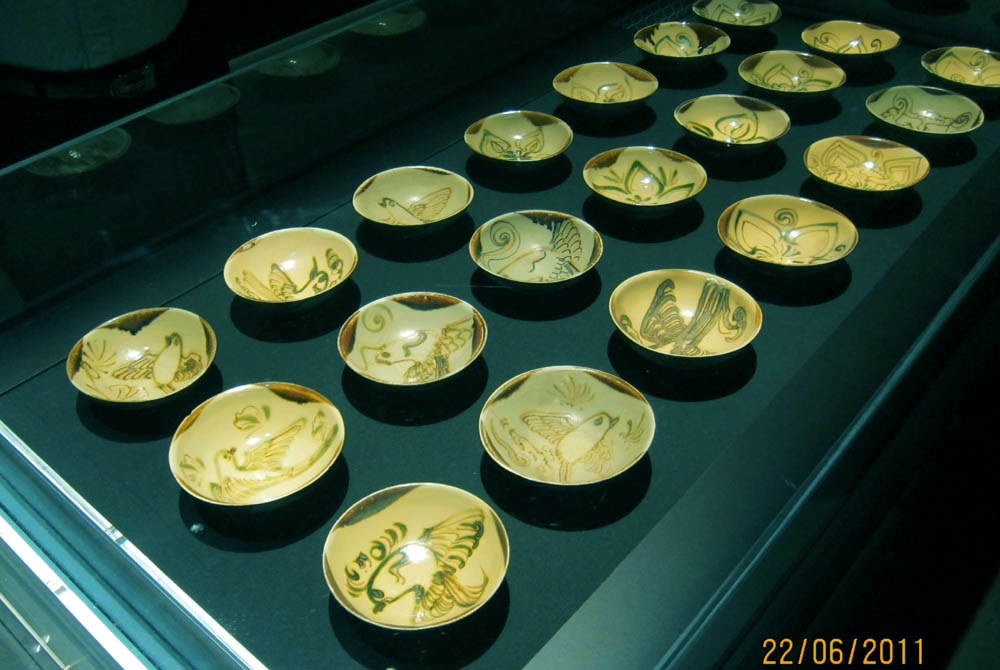 Changsha bowls in the ArtScience Museum
\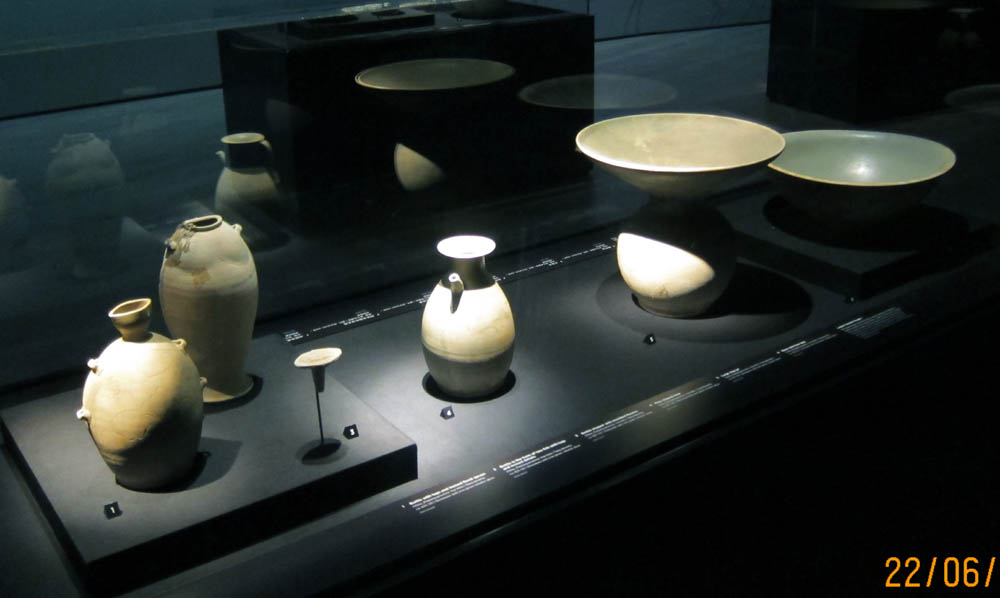 Yue celadon vessels in the ArtScience Museum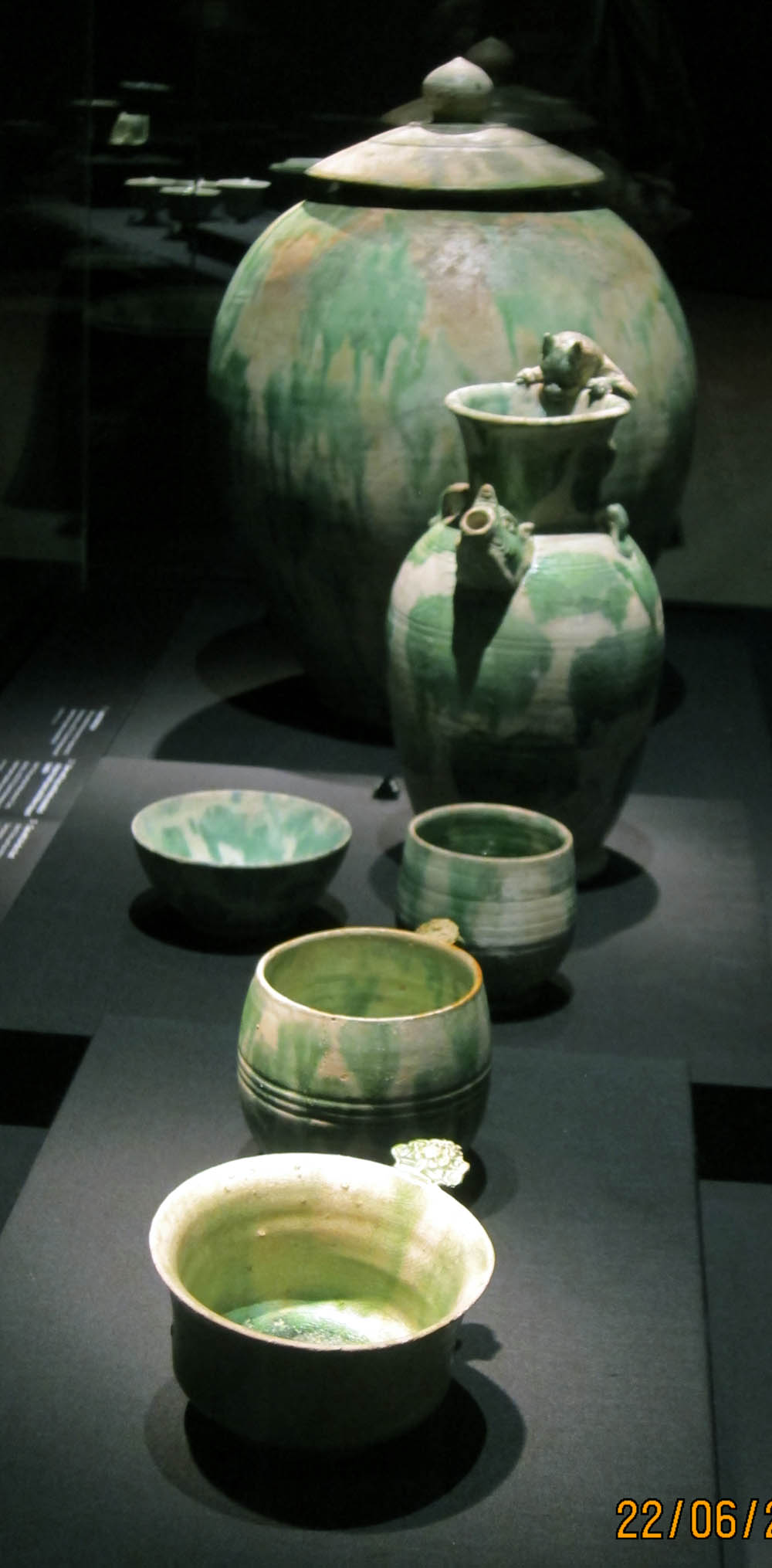 Vessels with green splashes
The wreck was discovered by fishermen in 1998 in the Gelasa Strait. It was salvaged by Seabed Explorations with the consent of the Indonesian government. The cargo was purchased for around USD 32 million by a private company, the Sentosa Leisure Group, and the Singaporean government in 2005. The debut exhibit of the treasure ran from 19 February 2011 to 31 July 2011 at the ArtScience Museum in Singapore. The exhibition is a collaboration with the Smithsonian Institution, The Freer Gallery of Art, the Arthur M. Sackler Gallery, the Singapore Tourism Board, and the National Heritage Board of Singapore. The exhibition is then scheduled to travel the world for approximately five years, to venues which include museums of major importance throughout Asia, Australia, Europe, the Middle East, and the United States.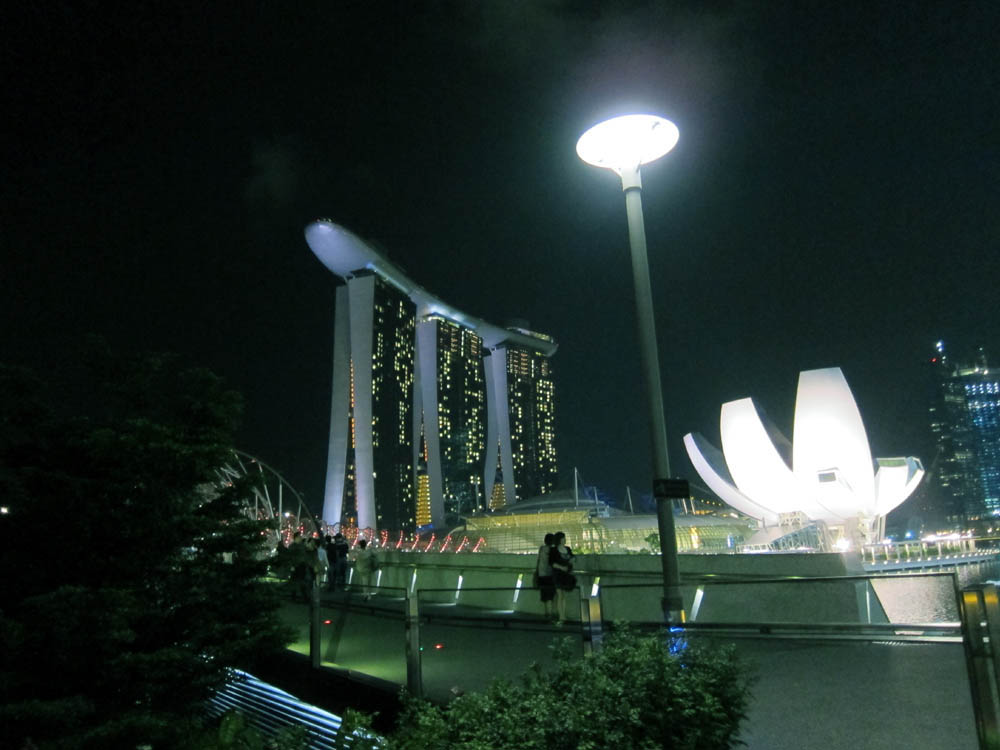 Lotus shaped building on the right is the ArtScience Museum
For more on the Belitung shipwreck, please read the Wikipedia's article. The article also provides some information on the recent controvesy regarding the legal and ethical issues of the excavation and acquisition.
For more information on the following ancient Chinese ceramics which are in the Belitung cargo, please click the links: